Tuberculosis: Causes, Symptoms, Treatment and Preventive Measures
Home
/ Tuberculosis: Causes, Symptoms, Treatment and Preventive Measures
Health is wealth. A healthy mind is a productive mind. Every Wednesday editorial shall be structure around health tips to help entrepreneur perform better at work.
Vol 16.5
---
Tuberculosis is a highly contagious respiratory infection caused by the bacteria known as mycobacterium tuberculosis and spread through inhaling tiny droplets from the coughs or sneezes of an infected person.
It is the second greatest killer due to a single infectious agent. It is highly contagious.
In 2015 not less than 1.5 million people died of tuberculosis of which one quarter of a million of them were living with HIV.
Causes
When someone with tuberculosis infection in their lungs coughs, sneezes, spit, laughs or talks the tiny droplets of saliva or mucus are expelled into the air, which can be inhaled by other. Tuberculosis moves from an infected person to other through body fluid and droplets.
Symptoms
A person infected with tuberculosis may have any of these symptoms:
- Constant fatigue
- Weight loss
- Coughing up blood
- Loss of appetite
- Coughing that last three or more weeks
- Fever
- Chest pain or pain with breathing or coughing
"The Greatest Wealth is Health"- Virgil
Treatments
The treatment of tuberculosis might take a longer period because the disease organisms grow very slowly and die very slowly. Several drugs have been approved among which are: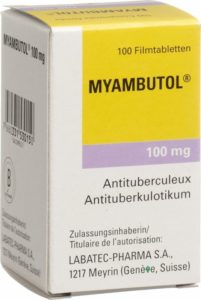 - Isoniazid (INH): It is mainly used to protect individuals rather than to interrupt transmission between adults.
- Rifampin (RIF)
- Ethambutol (EMB)
- Pyrazinamide (PZA)
- The BCG vaccine: Often used to protect children, rather than to interrupt transmission amongst adults.
- And Streptomycin
Preventive Measures
According to the World Health Organisation (WHO) estimates that one-third of the world's population is infected with the bacteria that cause tuberculosis, to avoid getting an active tuberculosis infection avoid:
- Any contact with the tiny droplet of saliva or/and mucus that expelled from an infected person.
- Use of cloth of an infected person unless it has been proper treated for at least two weeks.
- Share of house utensils such as cup, spoon, plate etc. with an infected person.
- Smoking and cut down on alcohol consumption.
- Fatty, sugary and processed foods. Eat healthy and balanced diet with plenty of fruit, vegetables, whole grains and lean meat.
- Tuberculosis infection can be place under control by antibody function according to a study led by investigators from the Ragon Institute of MGH, MIT and Harvard.
Patients with tuberculosis are advised to stay in place with adequate ventilation, if possible sleep alone in a separate room and if possible spend little time as possible in places where large numbers of people gather together.
Tuberculosis is a deadly infection but can be prevented and cured with proper treatment.
---
Do you have article you'd like to share? Contact the Blog Team
---